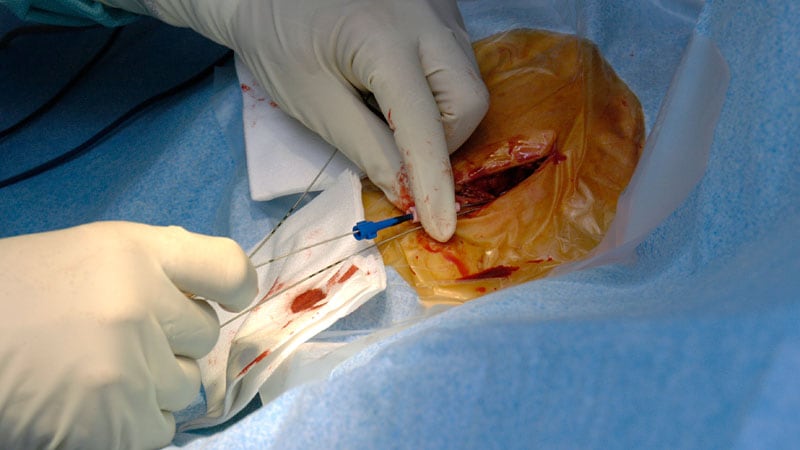 Labeling for a Medtronic pacing lead, already indicated for stimulation of the His bundle, has been expanded to include the left bundle branch (LBB), the company announced today.
The US Food and Drug Administration previously expanded the Medtronic SelectSecure MRI SureScan Model 3830 lead's approval in 2018 to include His-bundle pacing. "Now this cardiac lead is approved for pacing and sensing at the bundle of His or in the left bundle branch area as an alternative to apical pacing in the right ventricle in a single- or dual-chamber pacing system," Medtronic states in a press release.
The Model 3830 lead was initially approved for atrial or right ventricular pacing and sensing, the announcement says, and now "has more than 20 years of proven performance and reliability."
The newly expanded conduction system pacing indication is "based on evidence from multiple sources spanning more than 20,000 treated patients," for which the company cited "Medtronic data on file."
Follow Steve Stiles on Twitter: @SteveStiles2. For more from theheart.org | Medscape Cardiology, follow us on Twitter and Facebook.
Credits:
Lead image: Science Source
Medscape Medical News © 2022 WebMD, LLC
Send news tips to news@medscape.net.
Cite this: FDA OKs Medtronic Lead for Left Bundle Branch Pacing – Medscape – Oct 17, 2022.
---