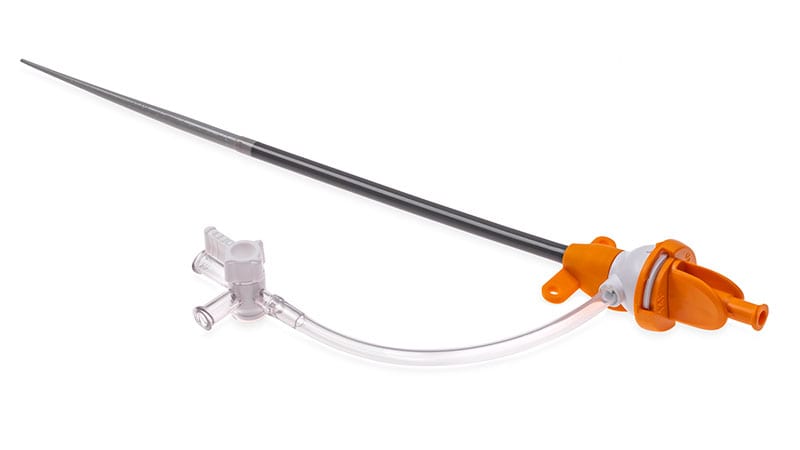 The US Food and Drug Administration has granted 510(k) clearance for Abiomed's Impella Low Profile Sheath used to place and manage Impella heart pumps.
"The Low Profile Sheath is the first sheath specifically engineered to be compatible with the Impella single-access technique, which removes the need for an additional access site," Abiomed said today in a news release.
The new sheath maintains the same inner diameter as Abiomed's existing 14 Fr sheath but reduces the outer diameter by nearly 2 Fr. As a result of the smaller size and other advancements, the Impella Low Profile Sheath will improve outcomes by making it easier to insert, manage, and remove Impella heart pumps, according to the company.
It notes that the new sheath is designed to:
Simplify access and ease-of-use by eliminating the peel-away sheath and the need for the re-access sheath for patients sent to the intensive care unit.

Further minimize vascular complications and bleeding.

Facilitate easier delivery into the vasculature with a hydrophilic coated long-taper dilator, reducing the need for multiple steps of serial dilation.

Facilitate easier management of the patient during heart pump removal and vascular closure because Impella can be removed directly from the sheath without rewiring.
The Impella CP with SmartAssist temporary heart pump is approved to treat certain advanced heart failure patients undergoing percutaneous coronary intervention and, along with the Impella 5.5 with SmartAssist heart pump, also approved to treat patients in cardiogenic shock.
Abiomed said it will begin a phased roll-out of the Impella Low Profile Sheath this quarter.
Follow Patrice Wendling on Twitter: @pwendl . For more from theheart.org | Medscape Cardiology, follow us on Twitter and Facebook .
Credits:
Lead Image: Abiomed
Medscape Medical News © 2022 WebMD, LLC
Send news tips to news@medscape.net.
Cite this: FDA Backs Impella Low Profile Sheath for Use With Heart Pumps – Medscape – Oct 17, 2022.
---