After 2 years of being online only, the scientific committee of the European Alliance of Associations for Rheumatology (EULAR) has worked hard to provide a program for the EULAR 2022 Annual Congress that provides the best experience for both in-person and virtual attendees.
"Be aware that rheumatology research has not slept over the last 2 years," Hendrik Schulze-Koops, MD, PhD, program chair for the congress, said in an interview. The COVID-19 pandemic has changed things for everyone, but rheumatology research continued despite the difficulties.
In fact, rather than dampen research, the pandemic has opened up new paths of investigation, reframed the work that rheumatologists were already doing, and resulted in large national and international registries being set up that have already collected huge amounts of data that are now being analyzed.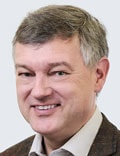 "Very early on in the pandemic, it became clear that the thing that gave people infected with the virus the most problems was not the virus itself, but the way that the immune system fought against the infection," noted Schulze-Koops, from Ludwig-Maximilian University of Munich, Germany. "This was an inflammatory reaction of the body against itself," something that rheumatologists are all too familiar with in their day-to-day practice of dealing with systemic autoimmune diseases.
It was natural therefore that "rheumatologists really were at the forefront in understanding the pathophysiology of the infection," he said, helping to treat and prevent the severe outcomes that can result from COVID-19.
There will be a number of presentations on the latest COVID-19 research, highlights of which include a session looking at the lessons learned about vaccination in rheumatic diseases and another discussing long COVID. One of the many oral abstract sessions will provide a forum to present selected data on COVID-19 outcomes research. There will also be a EULAR debate on the possible impact of COVID-19 on rheumatology practice in the future.
Broad Spectrum of RMDs Will Be Covered
In addition to COVID-19, the broad spectrum of rheumatic and musculoskeletal diseases (RMDs) will be covered throughout the 4-day scientific program. This year, there were nearly 4000 abstract submissions, up slightly from 2021, according to Marta Mosca, MD, PhD, of the University of Pisa, Pisa, Italy, who acted as the congress abstract lead. "We have five general topic areas with more than 200 submissions each," she said. The five topic areas are:
"The majority of the submissions are referring to clinical research, but this has not changed much from previous years," Mosca told Medscape Medical News. Indeed, about 88% of the abstracts are on clinical research and 12% are on basic research.
"EULAR is not just a clinical meeting; it's for all those who are interested to share their research," she emphasized.
Areas that Schulze-Koops highlighted where new information was recently available and likely to be discussed include treatment of eosinophilic disease, vasculitis, and, importantly, the safety of using Janus kinase inhibitors.
"A lot of data has been accrued from different clinical studies that were not able to be published or at least discussed in public," because of the pandemic, he said. Expect to hear about those during EULAR 2022.
Familiar Formats With Small Changes
All the usual session formats from past EULAR congresses will be featured, and this year sees the return of the Poster Tours and Practical Skills sessions. The Practical Skills sessions will be for onsite attendees only, whereas onsite Poster Tour talks will be streamed simultaneously to virtual participants.
The Poster Tour format has been changed slightly this year. In-person attendees still need to prebook a ticket to attend, which can be done via the EULAR Congress app or onsite in Copenhagen, but rather than follow the moderators around to visit the posters, you'll be in one area with the poster presenters speaking live in front of their small audience.
How posters will be displayed is different this year. All posters will be available to view digitally, with a recorded narration from the presenting authors. These will be accessible to all and available to watch at a later date.
The EULAR Recommendations session on June 1 is another one not to miss. Expect to hear updates on three EULAR recommendations for the management of antineutrophil cytoplasmic antibody-associated vasculitis, axial spondyloarthritis, and rheumatoid arthritis.
Meet the EULAR Expert
Meet the EULAR Expert is a new session format for in-person attendees only. Participation in the session is offered for free as part of the registration fee. Space is limited, however, and advance prebooking is essential.
"It's not a formal presentation," Mosca explained. "The expert will just introduce a very hot topic, maybe with two or three slides, but the aim is for attendees to take advantage of having an expert in the field present and to ask them questions, discussing any problems they might have faced in their clinical practice."
Planning Your Attendance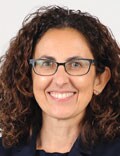 "As abstract chair, I found so many interesting abstracts and so many interesting paths to be followed — from adherence to treatment, patient-reported outcomes, obviously COVID and vaccination — that it is difficult to find and highlight any one above the other," Mosca said.
"The scientific program is so big and it's so interesting that you want to pick from every spot," she added. "So, what we have done this year is introduce the concept of keywords to select the abstracts, and, for example, we have built some poster tours and sessions not based on the general topic, but on a keyword."
It is hoped that this approach not only helps attendees navigate the congress and quickly find presentations they might be interested in, but also come across sessions that may have a more cross-sectional or broader appeal that overlap with topic areas of interest.
Schulze-Koops and Mosca report no relevant financial relationships.
European Alliance of Associations for Rheumatology (EULAR) 2022 Annual Meeting, June 1-4, Copenhagen, Denmark.
For more news, follow Medscape on Facebook, Twitter, Instagram, YouTube, and LinkedIn
---